The Journal of Electric Propulsion is an international, open access, peer-reviewed journal focusing on current and emerging electric propulsion technology with wide applications to spacecraft, satellites, and probes. It aims to provide a broad forum of expertise by bringing together researchers and scientists from both academia and industry with a wide range of backgrounds in fundamental and applied aerospace science and technology. This journal is devoted to the broad and rapid dissemination of the latest advancements in the field.
Website:
https://link.springer.com/journal/44205/volumes-and-issues
Fellow ERPS Members and Electric Propulsion Supporters – Last November, the IEPC and ERPS leadership decided to postpone the 37th IEPC Conference to be hosted in Boston and Cambridge, MA by one year, to occur June 19-23, 2022. In lieu of the full conference in 2021, a virtual  international student research competition was held. We thank the student participants and the many ERPS members who participated.
We are now writing to announce the call for abstracts for the 37th IEPC, opening in September 2021. We anticipate that the global effects of the COVID-19 pandemic and new variants will remain present in our lives over the course of the next year. We intend to carry forward with the IEPC conference in June 2022 in whichever format is deemed safe by the host city and public health consensus, of course with hopes for an in-person IEPC. We will adhere to the following schedule for abstract submission and review:
·       Open submission of abstracts: - 7th of September, 2021    
·       Deadline for abstracts: - 15th of November, 2021
·       Notification of Acceptance/Rejection: - 1st of March, 2022
·       Deadline for full paper submission: - 1st of June, 2022
·       37th IEPC in Boston: - 19th – 23rd  of June, 2022

Download "Call for Abstracts" PDF
For Sponsors and Exhibitors:
Your support is extremely valuable for the success of the IEPC. We are now accepting reservations for booth and display space for the 2022 event. Please reach out to us for more information at iepc-2022@mit.edu.
Please visit our conference website for more information and for abstract submission: http://www.iepcboston.org/
Thank you all for your past and present contributions to the field of electric propulsion and we look forward to seeing you during IEPC2022.
Paulo Lozano
General Chair
37th International Electric Propulsion Conference
Michael Keidar
ERPS President
------
ERPS Mission: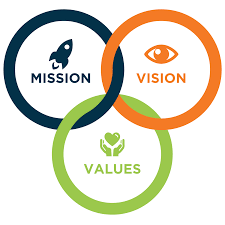 To increase awareness of the research, development, and applications of electric propulsion systems and related technologies by:
1)  Ensuring the continued success of the International Electric Propulsion Conference as a forum for  education and dissemination of EP knowledge
2)  Maintaining searchable archival storage of all papers published at International Electric Propulsion Conferences
3)  Honoring the outstanding contributors to the field of electric propulsion
4)  Providing an up-to-date forum for sharing news from our government, industry, and academic EP communities (the website)